Opiate addiction occurs after the prolonged use of drugs such as heroin and many prescription pain killers. Endorphins are created by the body as natural pain killers. However, after continued use of opiate based drugs, the body stops making endorphins and the patient becomes opioid dependent. As more opiates are taken, the body builds up a tolerance requiring a greater amounts to be taken to get the same pain-killing effect. Addiction to opiates is usually regarded as a central nervous system disorder.
Symptoms of Opiate Addiction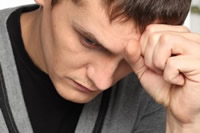 If you are unable to control your craving and need for opiates you may have an opiate addiction. Lying, stealing, and hiding your opiate use from people are all indications that you are addicted to opiates. Signs and symptoms of addiction to opiates are:
Shortness of breath
Bad physical coordination
Lack of ability to concentrate
Bad judgment
Slurred speech
Phases of euphoria followed by depression
Lethargy
What should I do if I'm Addicted to Opiates?
If you have an opiate addiction you should seek help. There are many forms of drug detox programs and drug rehabs specifically designed for opiate addiction. When being treated for opiate addiction it is common for people to have withdrawal symptoms. Opiate rehab is recommended. Opiate detox programs, will commonly use Suboxone under a doctor's care to help alleviate and lesson these withdrawal symptoms. These Suboxone rehab programs generally use Suboxone and Subutex which contain buprenorphine.