Will Buprenorphine Be Useful For Patients On Methadone?
Our methadone maintenance patients may be interested in whether this medication might help them. Unfortunately, because of the partial agonist nature of the medication, buprenorphine is not equivalent in maintenance strength to methadone and LAAM. In order to even try buprenorphine without going into major withdrawal, a methadone-maintained patient would have to taper down to 30mg of methadone or lower. We are concerned that this medication may not be strong enough for most of our patients, and might lead to dangerous relapses if attempted. If you decide to try it, please be aware of this danger of relapse, and keep the door open for resuming methadone immediately if necessary.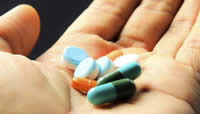 There are also some studies which show that detoxification from buprenorphine treatment is effective. Some patients may decide to use buprenorphine to get heroin detox, instead of the usual methadone detoxification treatment. So far we don't know whether buprenorphine will be "covered" under Medication-Cal (Medicaid) the way methadone detoxification frequently is.
So far, remember the following tips:
If you are offered buprenorphine by a "friend" and you are taking methadone or LAAM, the buprenorphine will push the other opioids off the receptor site, and you may be in withdrawal and very uncomfortable.
If you dissolve and inject the buprenorphine-naloxone sublingual tablet it may induce severe withdrawal because of the naloxone, which is an antagonist.
If you are on methadone treatment and wish to transfer to buprenorphine, your dose has to be at or below 30mg.
There have been deaths reported when buprenorphine is combined with benzodiazepines. (This family of drugs includes Klonopin, Ativan, Halcion, Valium, Xanax, Librium, etc.) If you are taking any of these drugs, either by prescription or on your on, buprenorphine may not be a good treatment for you
More Information To Come
We will keep you posted as more practical facts develop about the use of this new treatment.